Event Calendar

Feb
14
Fri
2020 Wetaskiwin Pigeon & Poultry Show
Just a reminder that the annual Wetaskiwin show will on February the 14-16. Setup will be  Friday the 14, the birds can be brought in after 4PM. Judging will be on Saturday.
If you have any questions please call Guido
Tel: 403 783 8300
The website will be updated shortly: www.ncapoultrya.com/
Jan
8
Fri
2021 CPFA Classic – Brandon, MB
We are excited to announce that our Judge will be Bernd Wanke of Germany. Bernd is one of the great Jacobin breeders and judges of our time. What an incredible show this will be. We already have breeders from both the US and Canada, from the Atlantic to the Pacific and some from overseas planning to attend. In addition to this great Jacobin show we are planning to have this show in conjunction with the CPFA Classic show which is Canada's National all breed show. So start planning to attend now. January 8th & 9th, 2021. Brandon Manitoba, Canada.
Clint Robertson
Welcome to the Vancouver Poultry & Fancy Pigeon Association website.
We are one of Canada's oldest and most progressive pigeon clubs and for over a century members of our organization have shared the the enjoyment and challenges in the raising and exhibition of fancy pigeons. I invite you to go through our website and learn about our organization For more information about membership and how to join our organization click here.
Ernie Silveri, President
The Vancouver Poultry & Fancy Pigeon Assoc.
Mission Statement
The Vancouver Poultry & Fancy Pigeon Association is dedicated to the promotion and facilitation of the breeding and exhibition of fancy pigeons in the Pacific Northwest.
How to Join our Club...
Download our membership application form here >>>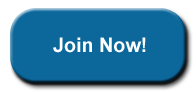 Download our current membership list here >>>